The Regenerating Face Balm, made in France, combines French expertise with ingredients inspired by Asian beauty rituals.
Design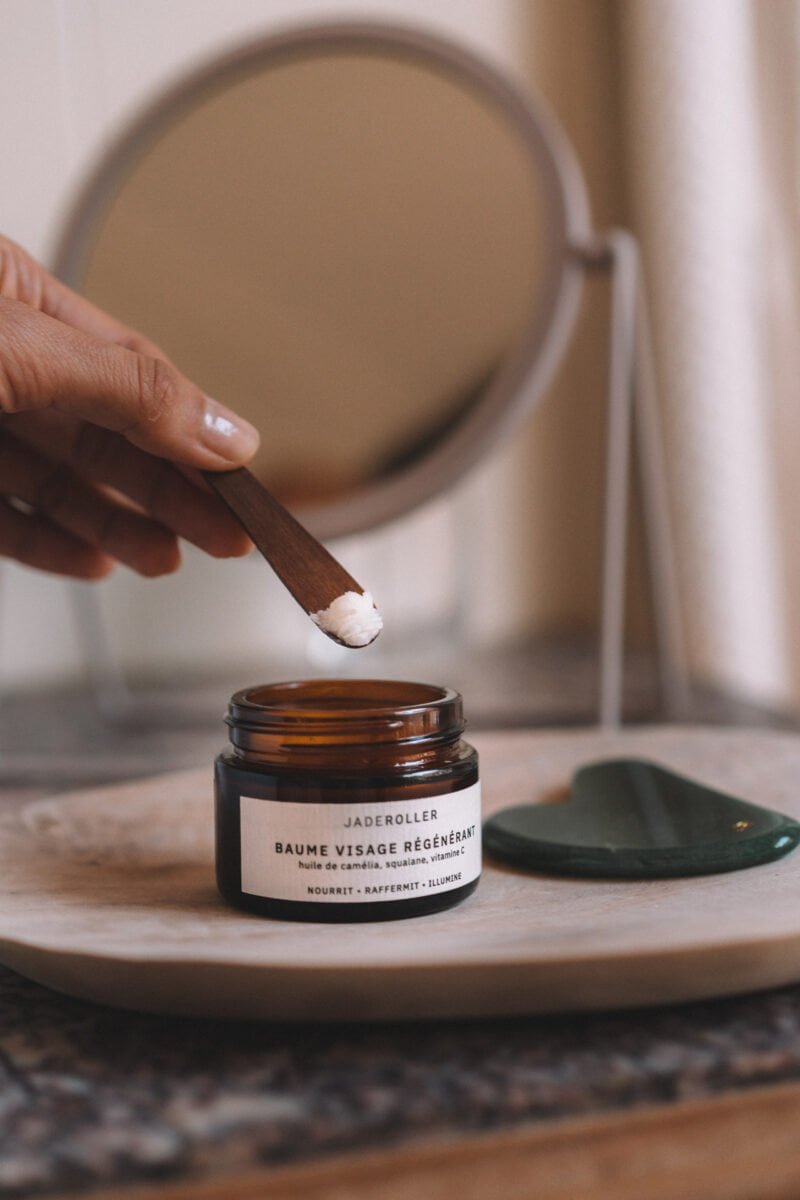 Efficiency
We have selected organic oils such as camellia, sesame and sweet almond, recognized since antiquity for massage and their restorative, soothing, nourishing properties to restore suppleness and elasticity to the skin.
Sensoriality
For the balm, the difficulty was not to use beeswax because we wanted vegan care. We have therefore found an alternative with a mixture of waxes and vegetable butters, which gives it a texture that melts on contact with the skin and does not clog pores (non-comedogenic). Also, we wanted it to leave a non-sticky, non-greasy finish on the skin. The skin is soft and protected from external aggressions. This balm allows a perfect glide of our tools and more particularly with the gua sha.
For our face care we have created a 100% natural fragrance, WITHOUT allergens and with Asian notes. It is a perfume designer from the city of Grasse who imagined it. We are very proud of our perfume! A fresh and light fragrance with notes of Green Tea, Maté and Patchouli.
The wooden spatula
It is also in France that we manufacture the walnut spatula that accompanies your balm to take the perfect dose in a hygienic way.
∧ Back to product ∧