"Our ambition is to make people discover the benefits of massage rituals by making beauty tools and quality treatments accessible to everyone, essential for the well-being of the skin and the mind. » Mei & Thibault, founders of the brand.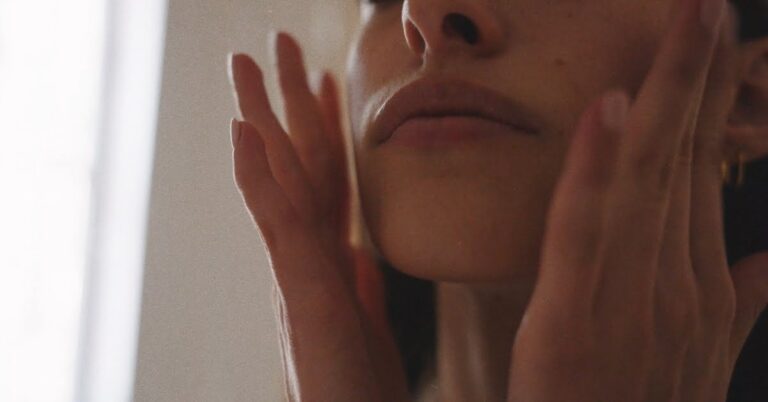 "The jade facial roller was once reserved for the elite of ancient China. When we first roll it on the right side of our face, it is said to promote prosperity."
Jade Roller is a story of friendship that began 5 years ago between Mei Zhang and Thibault Nelkin. Elle is Chinese and lives in the province of Guangdong, in the city of Shenzhen. He is from the south of France. Passionate about French culture, she decides to leave everything behind to study in France. This is where she meets Thibault. He is passionate about Asian culture and the two become friends very quickly.
Thibault discovers Asian beauty rituals with Mei and in particular the jade facial roller , a Chinese care tool inherited from her grandmother that she used to use daily. It was when he wanted to get some that it was impossible for him to find one in France of good quality.  
They then had the idea of ​​creating the Jade Roller , which means " jade facial roller ", a tribute to the original tool and to make these beauty rituals accessible to all.
We work directly with human-sized factories to address specific customer concerns while ensuring ethical sourcing for all our products.
We offer you products that help you create rituals for physical and mental well-being.
The History of the jade facial roller
The jade facial roller was once used by the Chinese imperial elite, since the 7th century. This sumptuous tool was prized for maintaining beautiful skin and youthful features. It is a legacy of traditional Chinese medicine.
Considered as "the stone of paradise" and a symbol of prosperity, jade was the favorite stone to compose its facial rollers, because of its beauty and its therapeutic properties, both physical and spiritual.
In ancient times, jade was used in many beauty treatments used by the Mayans and Egyptians.
In lithotherapy, jade heals stressed organs and releases toxins. It slows down the cellular aging process by promoting renewal and strengthens the body's natural defenses and healing power by increasing Chi, a revitalizing energy of the body. The same way your body feels alive and refreshed after a cardio session, rolling jade will have the same effect on your facial muscles.
The jade rolling action increases circulation and rids your skin of toxins through lymphatic drainage. The increased blood flow means your facial tone will improve, effectively plumping the cheekbones and face. Wrinkles will be smoothed, the increased blood flow will act as a detoxifier for the skin and lead to more luminosity, clarity and a radiant complexion.
Two rollers can be used in tandem during a facial treatment. During your treatment, cool the jade by placing the roller in the refrigerator, then use it to effectively reduce dark circles and depuff your face. You can also add a few drops of serum to the face to help the actives penetrate deeper into the skin!
Jade stones are non-porous and do not contain bacteria. There are no added colorants in our rollers.