Made in France, the Plumping Gel Serum combines French expertise with ingredients inspired by Asian beauty rituals. 
Design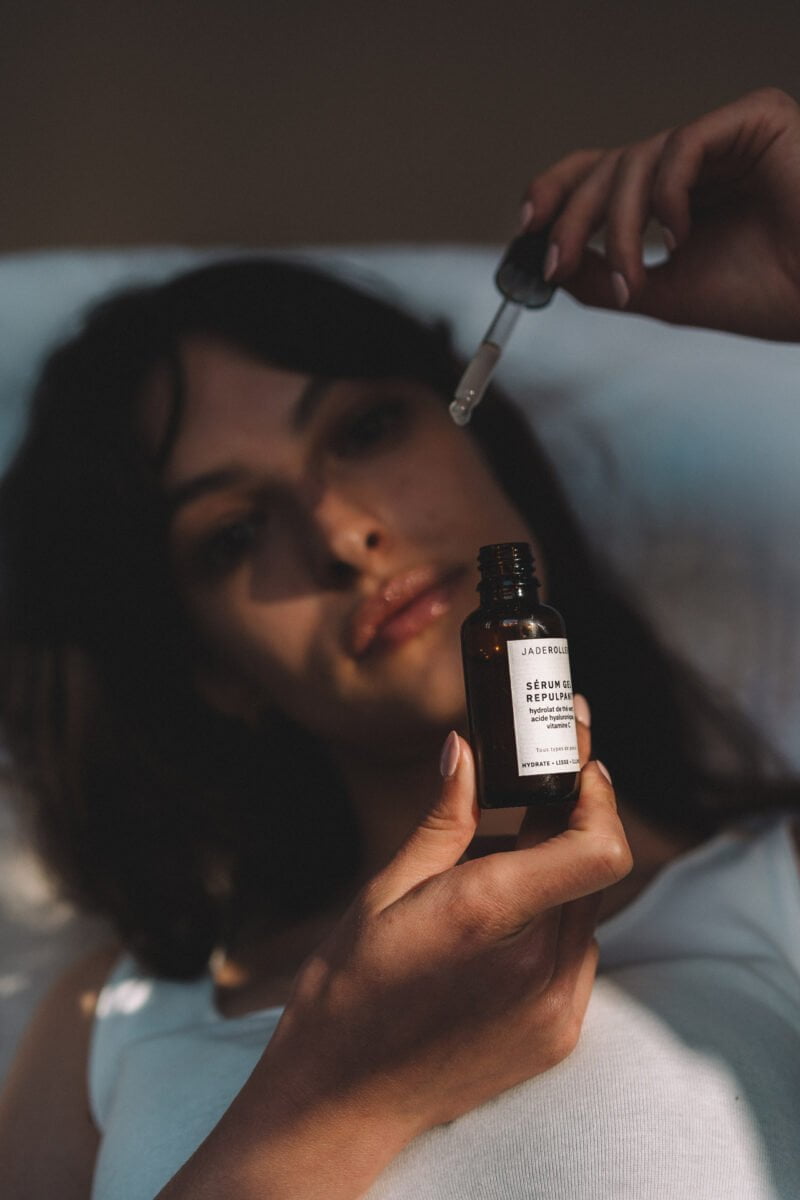 Efficiency
For this serum, we wanted a real concentrate of natural active ingredients extracted from plants. This is why we have opted for hyaluronic acid (from sugar) for its moisturizing and plumping action, squalane (from olive) which will strengthen the lipid barrier and restore softness and suppleness to the epidermis, or even vitamin C to add radiance and slow down photo-aging. All these active ingredients have been incorporated into organic green tea hydrosol which has toning and decongestant properties.
Sensoriality
These active ingredients, along with other ingredients such as aloe vera, contribute to an innovative fresh gel texture and the decongestant action of our beauty tools such as the jade facial roller .
For our facial treatments we have created a 100% natural, allergen-FREE fragrance with Asian notes. It is a perfume designer from the city of Grasse who imagined it. We are very proud of our perfume! A fresh and light fragrance with notes of Green Tea, Maté and Patchouli.
∧ Back to product ∧