French brand of beauty tools
and natural, vegan treatments, inspired by ancestral Asian rituals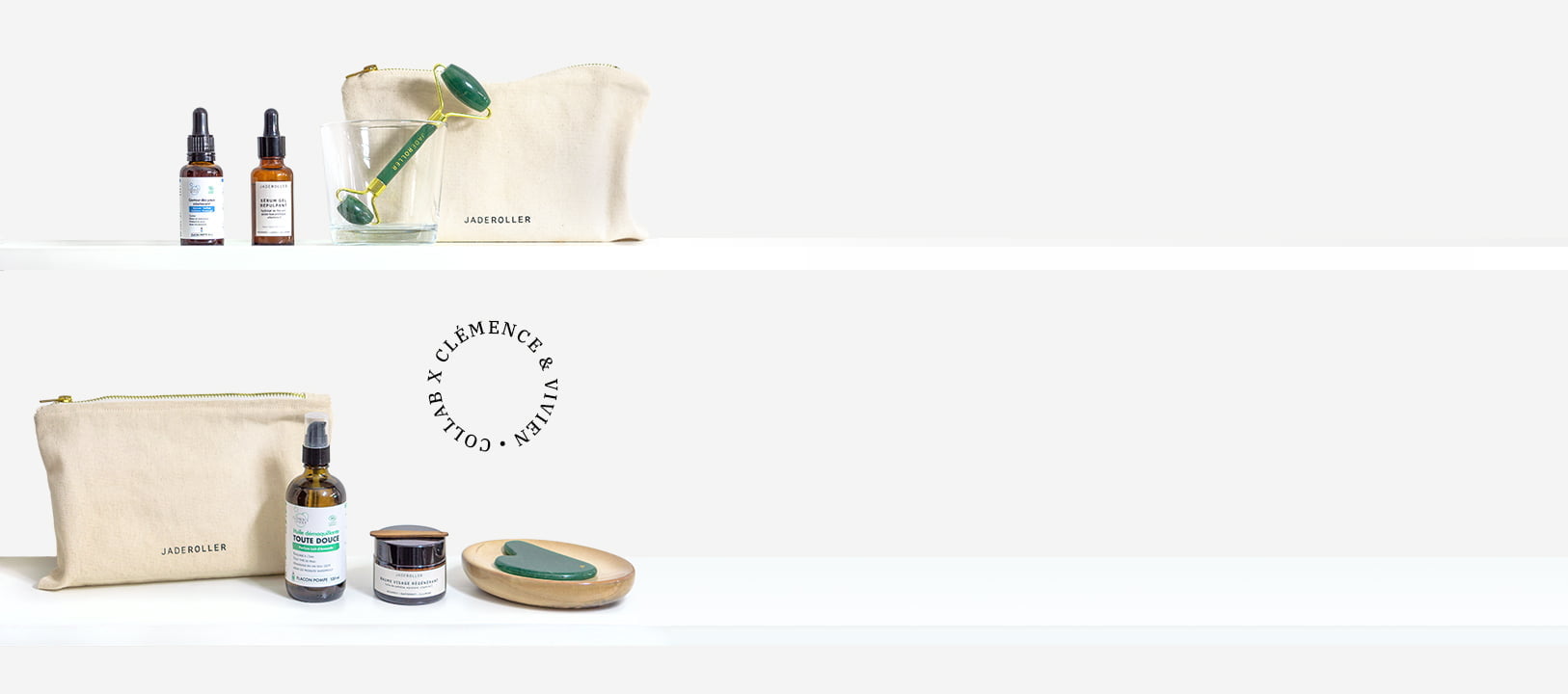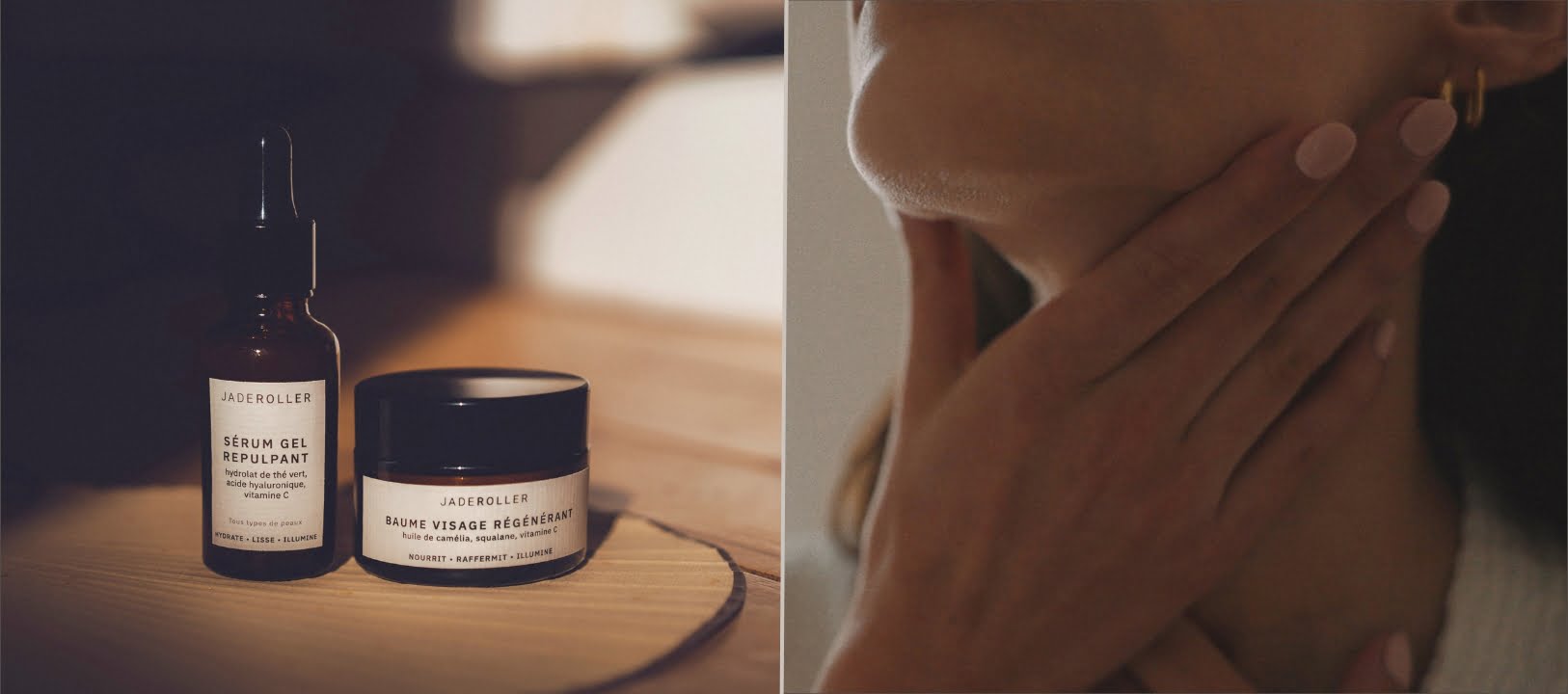 Beauty tools and natural care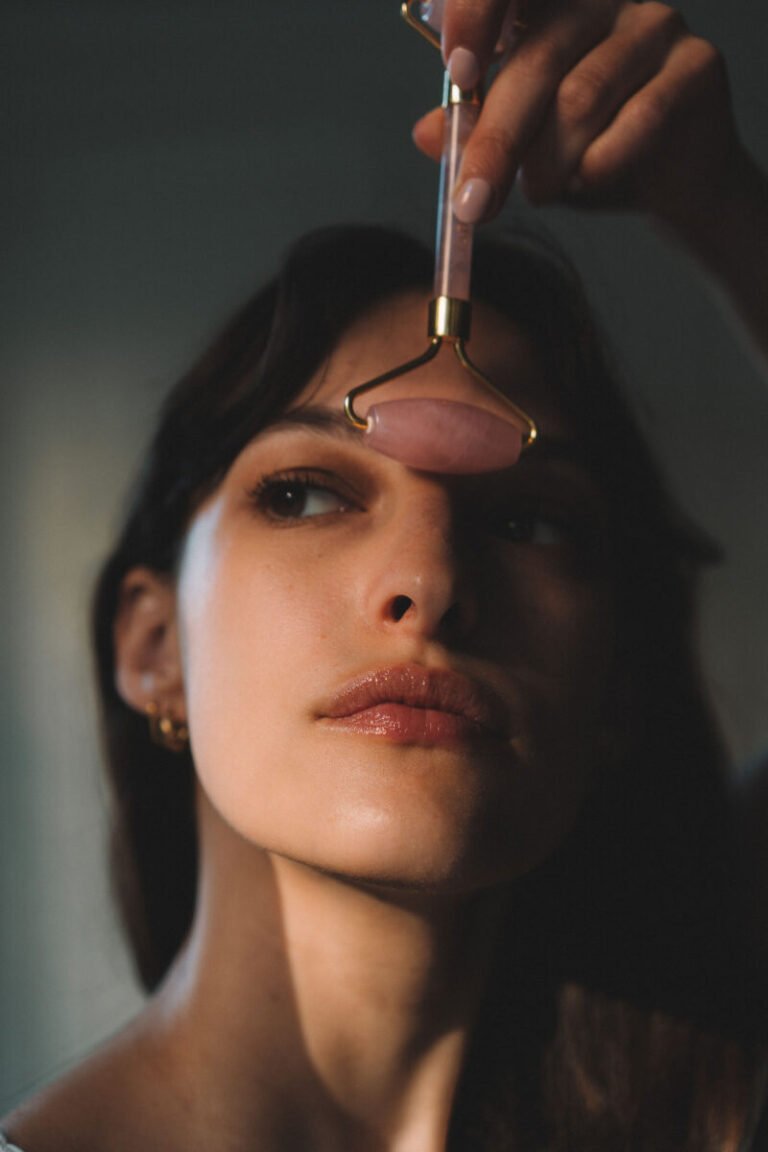 The roll on
The jade facial roller is a tool inherited from Chinese medicine that has been used for millennia by Asian women for its virtues on the skin.
The jade facial roller consists of two parts: one used to massage large areas (forehead, cheeks, etc.) and the other for smaller and more delicate areas such as the eye contour for example. And as its name suggests, it is mostly made of jade stone which gives it all its powers on the skin.
At Jade Roller , we select our stones with care and love.
See the roll on
The gua sha
The gua sha is another massage tool that has been used in traditional Chinese medicine for millennia. In Chinese "gua sha" means "to scrape the disease", in other words, "to scrape the skin" in order to release toxins.
Shaped in a natural fine stone, our Gua Sha is designed to fit the different lines of the face and neck. The Gua Sha is used in addition to the jade facial roller for a deeper massage. When applied, it stretches the skin and creates a light friction that stimulates blood circulation and lymphatic drainage more intensely.
This skincare tool beautifies the complexion, firms and smoothes facial features in minutes.
See the gua sha
Face care
Made in France, all our treatments are composed of at least 98% natural ingredients. The formulations are unique, minimalist and clean to bring hydration, comfort and a natural glow to the skin.
In a slow and transparent approach, we are committed to offering treatments with quality ingredients, inherited from the Asian pharmacopoeia and meticulously selected for their properties and only for that.
These treatments work in synergy with our beauty tools to meet our initial promise: sensoriality, naturalness, efficiency and always at a fair price.
See facial treatments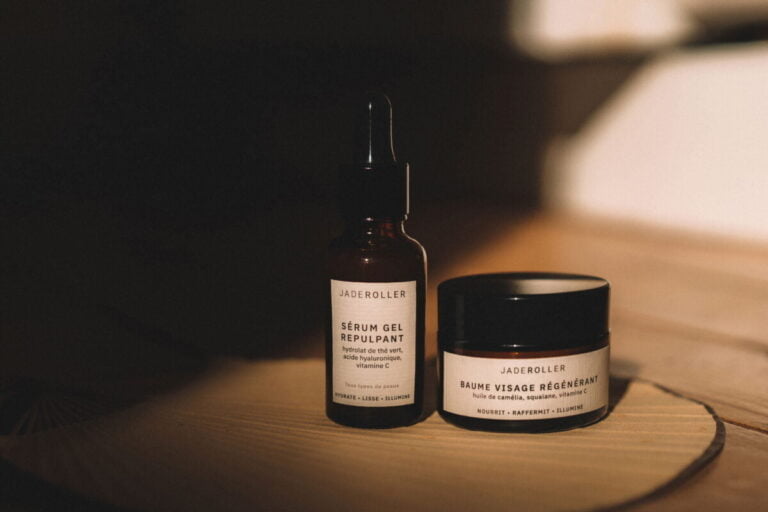 Your frequently asked questions
Below are the most frequently asked questions about our brand and our products.
A breath of calm in your busy life.
A daily ritual, a gesture to take care of yourself.