Wrinkles, dull complexion, skin lacking elasticity? The jade facial roller is a precious beauty tool with beneficial effects for your skin, combining performance and tradition.   
Jade roller: the beauty tool for healthier skin
What is the jade facial roller ?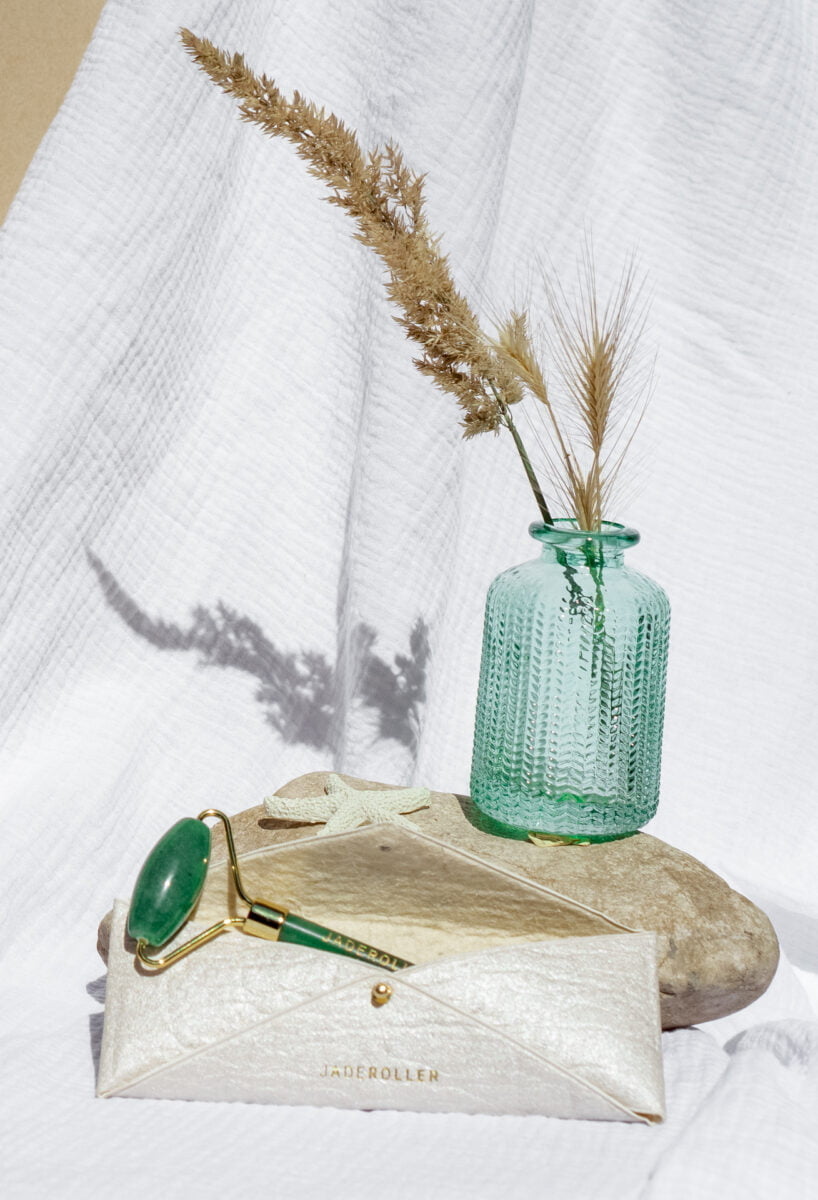 The jade facial roller is an incredible Chinese semi-precious stone skincare tool for inner and outer beauty dating back to the 7th century. Perfected for millennia and a beauty secret of empresses, it improves the appearance and health of the skin thanks to a gentle and relaxing massage. The action of the massage on the face helps lymphatic drainage, the body's main detoxification system, and participates in the production of collagen for more supple, smoother skin and a brighter complexion. It is also a real moment of relaxation in your beauty routine!
The jade facial roller for which skin types?
All our rollers have the benefits of smoothing the features, deflating the face and puffiness, unifying the complexion and making the skincare products penetrate.
According to lithotherapy, each of the stones has an affinity with your skin type or your current needs. The jade collection is aimed at combination to oily skin looking for purification, detoxification, reduction of imperfections.
This stone symbolizes luck and self-confidence.
Each jade facial roller is unique
All our jade rollers are shaped by hand by our master craftsmen in a quality raw stone, in accordance with the thousand-year-old tradition. Due to the natural formations of the stone, each roll on is unique. The color may vary slightly from the images going from a water green to an emerald green. This is completely normal and does not alter its effects. Each jade facial roller is engraved on its handle with an elegant authenticating golden inscription "JADE ROLLER".
∧ Back to product ∧