The Plumping Moisturizing Ritual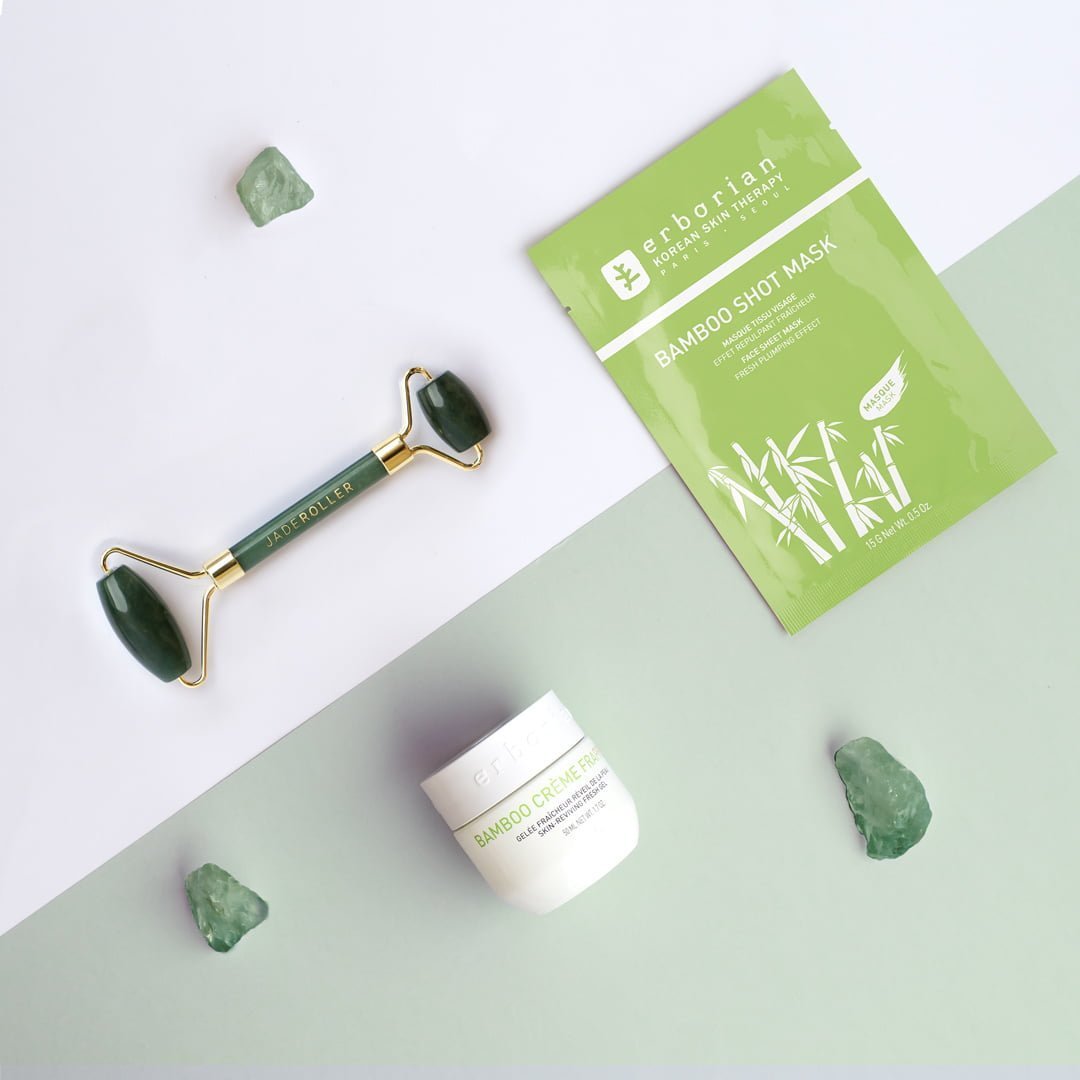 1. The Jade Roller
jade roller
The jade facial roller is a precious fine stone Asian beauty tool, developed and refined over centuries. It improves the appearance and health of the skin of the face thanks to a soft and fresh massage. Suitable for all skin types, it provides deep, radiance-enhancing care.
Learn more about the benefits and use of the jade facial roller .
2. Bamboo Crème Frappée – Toning day cream (50ml)
Skin awakening fresh jelly
Like a waterfall of icy water, the Bamboo Crème Frappée day cream brings an immediate boost to the skin. Its granite texture instantly melts on contact with the skin to help tone and hydrate it.
As soon as it is absorbed, the Bamboo Crème Frappée helps to awaken the skin, which appears visibly toned, softer and smoother. The ideal face day cream for a boost of freshness on your skin!
3. Bamboo Shot Mask
Sheet mask for the face, plumping effect freshness
Impregnated with a formula enriched with the Bamboo Waterlock complex, known for its moisturizing properties, the Bamboo Shot Mask helps to provide a boost of freshness thanks to the structure of smooth cellulose fibers which contributes to the diffusion of its active ingredients.
For results comparable to those of a serum, the Bamboo Shot Mask acts as a concentrate of freshness that immediately helps to hydrate the skin and plump it up day after day.
As soon as the mask is removed, the feelings of discomfort seem soothed, your skin seems plumper, softer, more supple, it is as if recharged with water.
∧ Back to product ∧