Integrate the roller and gua sha combo into your beauty routine to take full advantage of all their benefits on your face. Facial massage is the secret to radiant, healthy skin.
Discover beauty tools
1• Rollerblading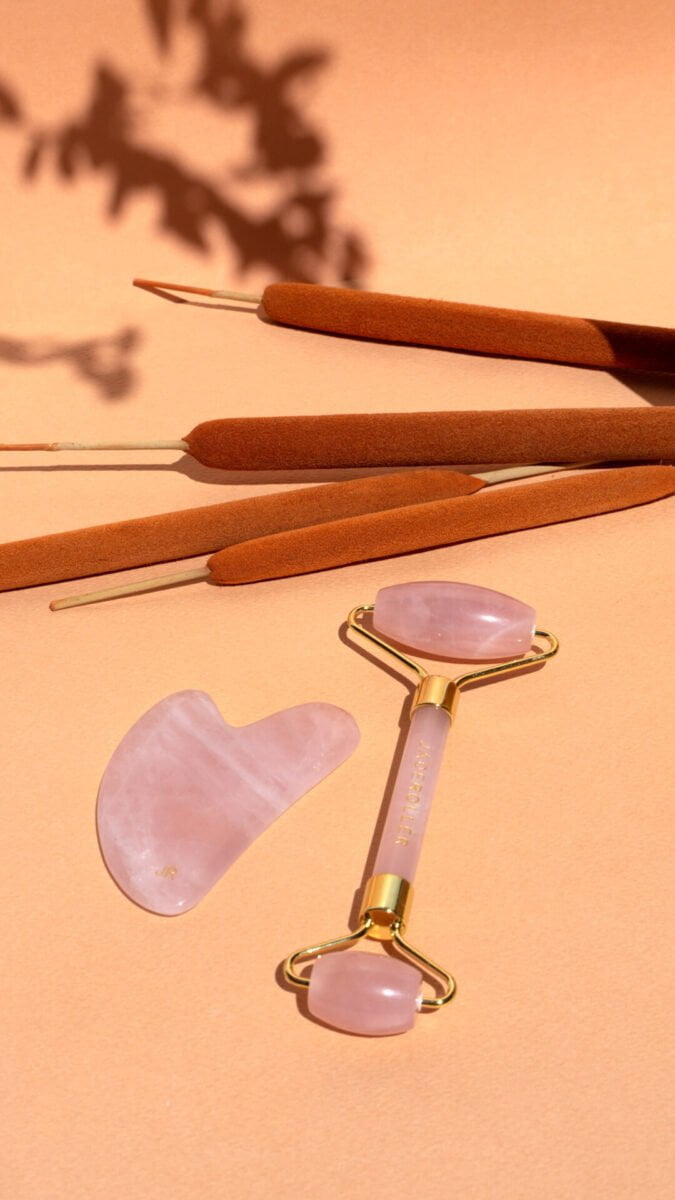 The roller is a semi-precious stone massage tool, once used in traditional Chinese medicine. It promotes lymphatic drainage, an essential mechanism of detoxification and contributes to the production of collagen. By incorporating it into your daily routine, you will quickly notice its benefits on the skin: reduction of swelling, reduction of imperfections, uniformity of the skin, radiance of the complexion, etc.
2• The Gua Sha
The gua sha is also a precious stone tool used to practice a deeper massage in order to firm and sculpt the facial features (oval of the face, cheekbones, neck, etc.). Formerly practiced in traditional Chinese medicine, it stimulates deep blood circulation and promotes lymphatic drainage, allowing skin cells to regenerate. Its ergonomic shape has been specially designed to adapt to all face shapes. Its frequent use, even daily, makes it possible to firm and refine the face. The skin becomes smoother and the complexion brighter.
It's up to you to choose your stone duo! According to lithotherapy, each of them has a particular meaning. Choose the one that appeals to you or the one that meets your needs. Here are our tips to help you choose from our different collections:
💚 Jade : a symbol of luck and self-confidence, this stone is suitable for skin in search of purification, detoxification and reduction of imperfections.
💖 Rose Quartz : a symbol of love and inner peace, this stone is recommended for dry and mature skin looking for firmness and radiance.
💜 Amethyst : a symbol of balance and serenity, this stone is suitable for sensitive and reactive skin that seeks comfort, calm and balance.
∧ Back to product ∧