Sagging face , imperfections, dull complexion? The jade gua sha, a precious ancestral care tool for facial massage, has multiple benefits for detoxifying, reducing wrinkles, dark circles, double chin and this in an entirely natural way.
Gua Sha: the beauty tool to firm the skin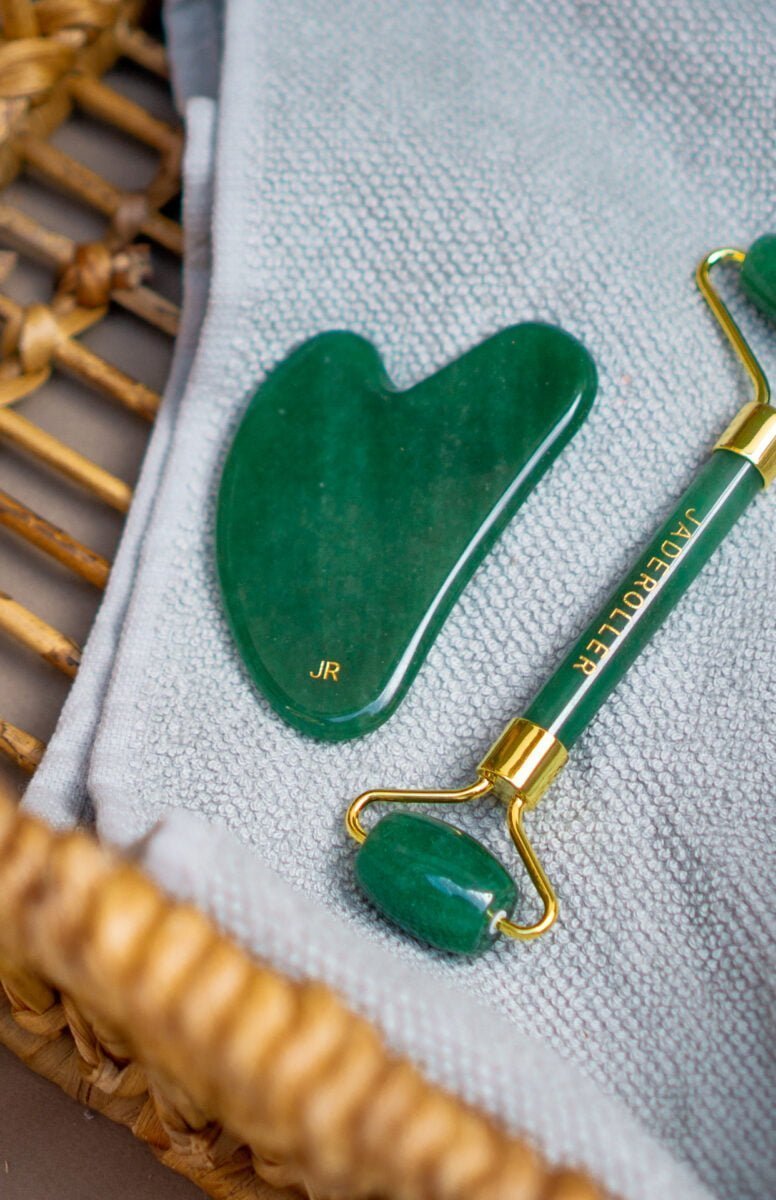 What is gua sha?
The gua sha is a semi-precious stone deep massage tool. Used in the past by Chinese women to maintain smooth and healthy skin, it deeply stimulates blood circulation, allowing skin cells to regenerate. Its shape, specially designed to hug the lines of the face, helps firm and lift the features. The skin is smoothed, the complexion is instantly more rosy and luminous, for a natural healthy glow and detoxified skin.
Gua sha for which skin types?
All our gua sha have the benefits of sculpting the features, firming and toning the skin, illuminating the complexion and making the treatments penetrate.
According to lithotherapy, all stones have an affinity with skin types or current needs. The jade collection is recommended for combination to oily skin, with imperfections, in search of detox and purification. This stone is known for its cooling and purifying benefits for the skin.
This stone symbolizes luck and self-confidence.
Each jade gua sha is unique
Our jade gua sha are handcrafted in a 100% natural semi-precious stone. According to ancestral tradition, the stones are manually cut with water by our master craftsmen. Due to the natural formations of the stone, each gua sha is unique, its color may vary slightly from a watery green to an emerald green. This is completely normal and does not alter its effects. A golden stamp with the initials "JR" is inscribed on all our gua sha in order to authenticate them.
∧ Back to product ∧