Made in Normandy by Clémence, leather worker, the case for Gua Sha combines with elegance and simplicity the art of Asian folding, Origami, with French know-how. All in vegan, recycled and recyclable material: Piñatex®.
Piñatex: new vegan leather
The mass production of leather and chemical tanning have a strong environmental impact. That's why we wanted to find a sustainable alternative. We discovered Piñatex®. It is an innovative material, made from pineapple leaf fiber waste, a by-product of already existing agriculture. The material is natural, sustainably sourced and cruelty-free. Due to its strong social impact and low environmental footprint, it seemed to us to be the ideal candidate for our pretty cases! If you want to know more, do not hesitate to visit their site .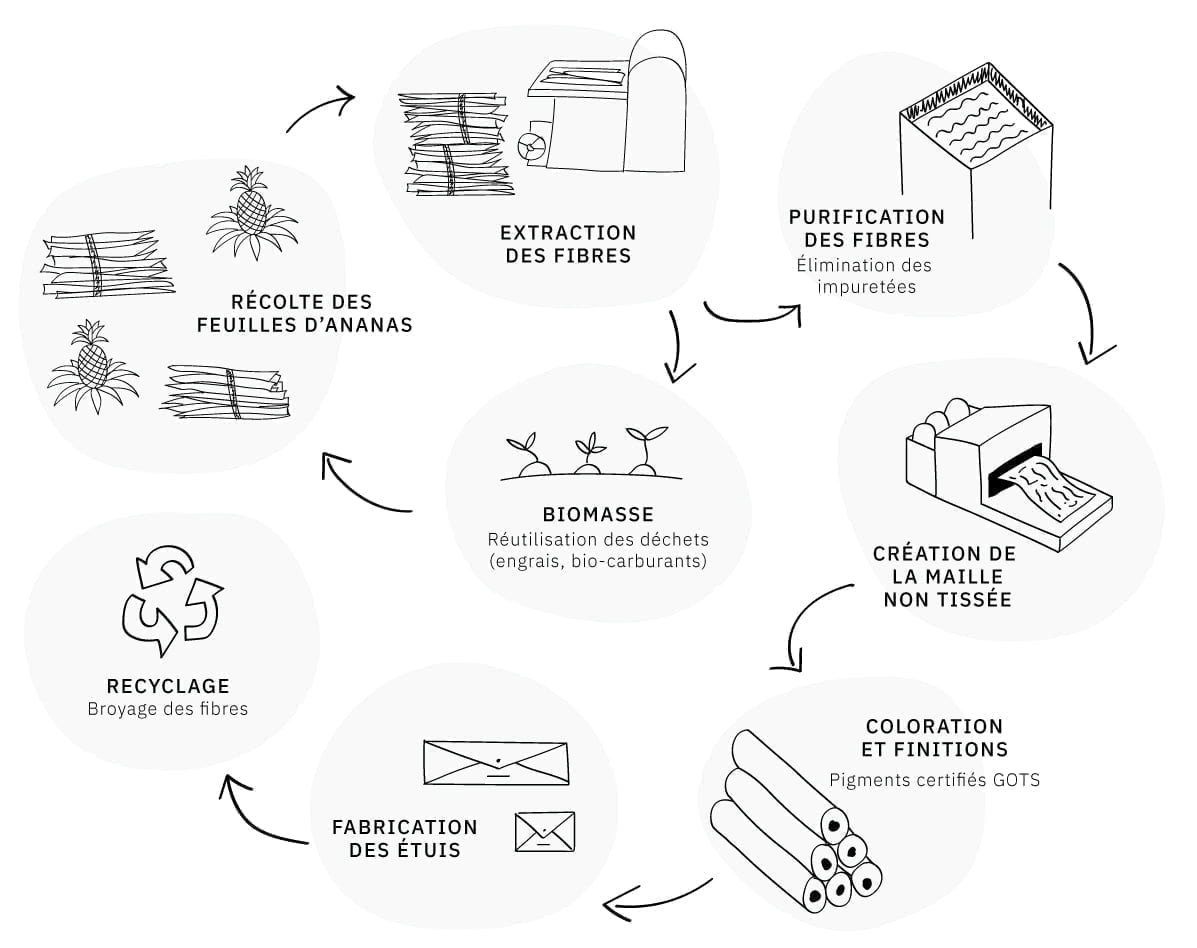 TIP
To accentuate the decongestant effect, you can place your case with your Gua Sha in your fridge. The Piñatex has successfully passed numerous tests of ISO international standards which have revealed that it is perfectly resistant to humidity.
∧ Back to product ∧