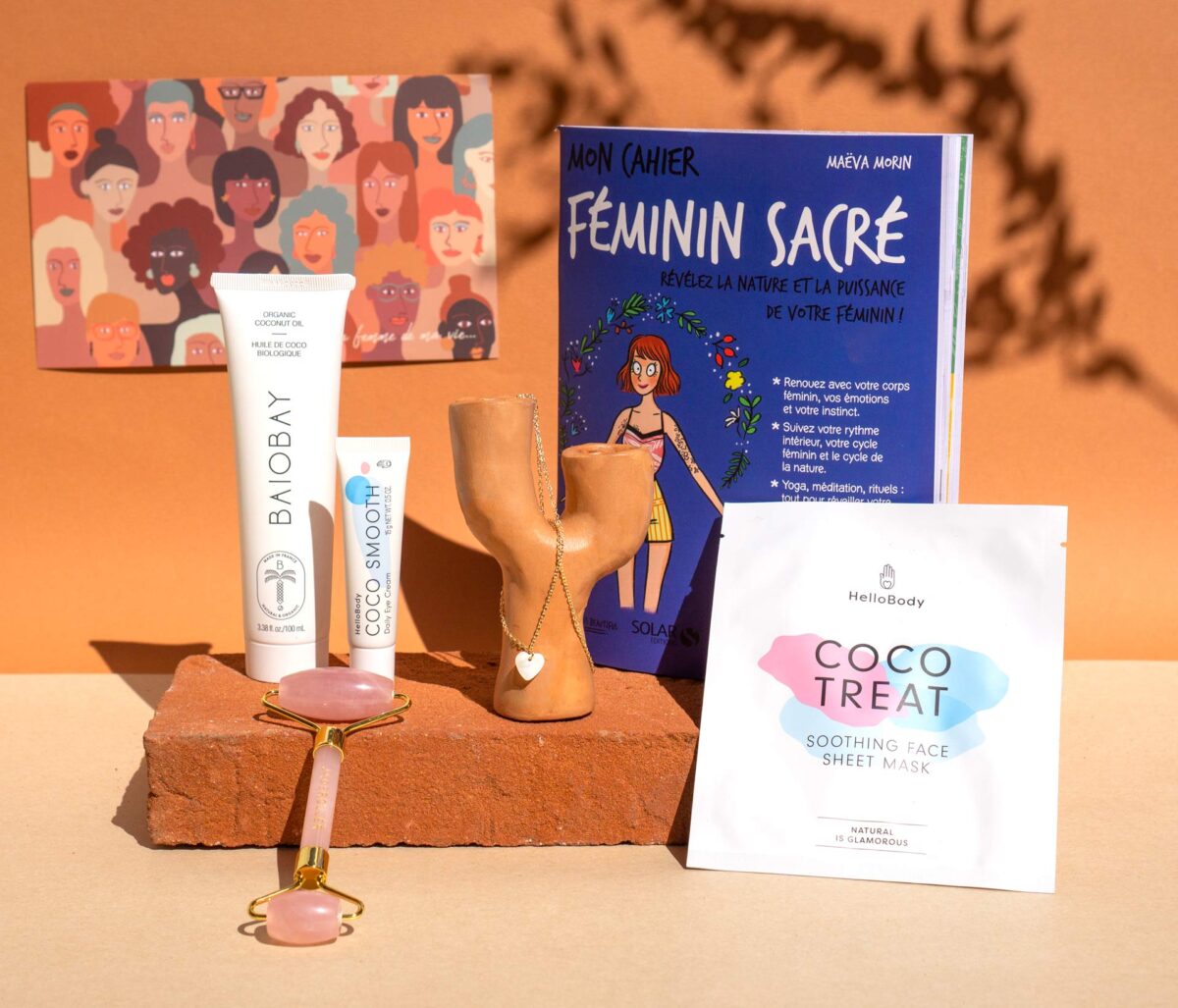 Find in this Box "Woman of my life" everything you need to celebrate and sublimate the woman of your life.
Coco Treat Sheet Mask – Hello Body
Soothing sheet mask with organic coconut juice, licorice extract and enriched with hyaluronic acid for deeply hydrated skin.
My Sacred Feminine Notebook – My Life is Beautiful
Reveal the free, sacred and powerful woman within you. Yoga, meditation, rituals to reconnect with your body and mind.
A stone of love, the rose quartz roller activates lymphatic drainage and collagen production with its gentle and soothing massage.
Coconut Oil: – Baiobay (100mL)
Certified 100% natural and organic virgin coconut oil. Very rich in lauric acid, it intensely hydrates the body, face and hair.
Necklace "The Delicate" – Mama Studio
Necklace with heart pendant in natural white mother-of-pearl and chain gilded with fine 24k gold, made by hand by Mathilde, a designer from Toulouse.
Eye contour cream: – Hello body (15g)
Formulated with beneficial and complementary ingredients, it smooths, hydrates and decongests dark circles for a luminous look and rested eyes.
∧ Back to product ∧