Itchy skin, stress, the rose quartz roller is a semi-precious stone beauty tool that will bring many benefits to your skin.
Rose quartz roller: the beauty and care tool for the skin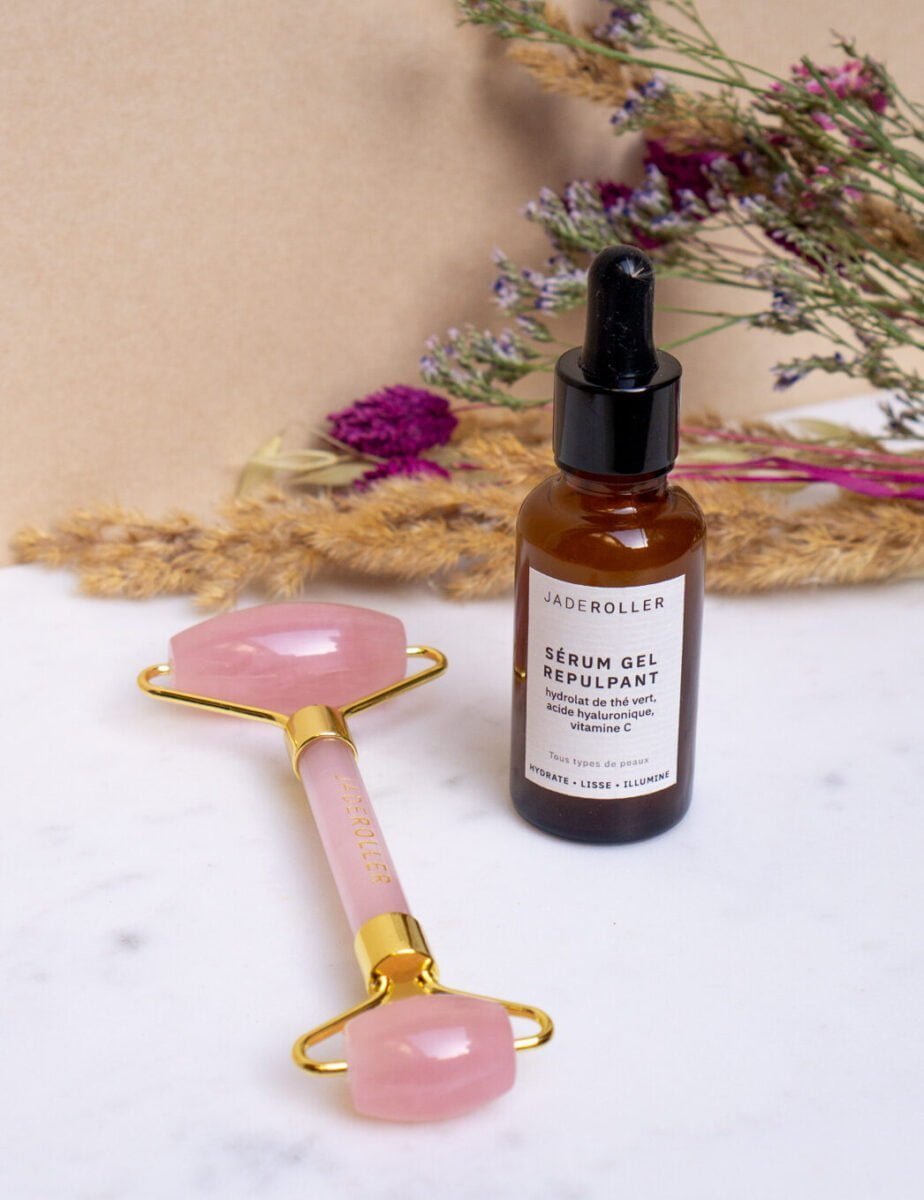 What is the Rose Quartz Roller?
Perfected over the centuries, this rose quartz facial massager was designed to have a cooling and soothing effect on the skin. The gentle massage provided by the Rose Quartz roller activates lymphatic drainage, the body's main detoxification system, as well as the production of collagen. Result, a more supple, firmer and luminous skin!
Rose quartz roller for which skin types?
All our rollers have the benefits of smoothing the features, deflating the face and puffiness, unifying the complexion and making the skincare products penetrate.
In lithotherapy, each of the stones responds to a type of skin or your current needs. The rose quartz collection is for dry or mature skin looking for firmness and radiance.
The rose quartz stone symbolizes self-love and inner peace. Elle helps reduce tension and stress in the body, soothe anxiety and increase self-love. Elle is also known to be an excellent healing stone for the skin. Which is essential for clear and smooth skin.
Each rose quartz roller is unique
All our rose quartz rollers are shaped by hand by our master craftsmen in a raw stone of quality rose quartz, in accordance with the thousand-year-old tradition. Due to the natural formations of the stone, each Roll On is unique. Color may vary slightly from pictures changing from pale pink to deep pink. This is completely normal and does not alter its effects. Also, each rose quartz roller is engraved on its handle with an elegant authenticating golden inscription "JADE ROLLER".
∧ Back to product ∧